Rizal Park is a 60-hectare oasis of greenery and blooms set in Manila's busy financial and commercial district. Dedicated to Philippine's national hero Dr Jose Rizal, this urban park has gardens, historical monuments, a 3D map of the Philippines, picnic grounds, a grand stadium, an open-air concert hall, and a lot more.
The park is easy to get to by public transport, being right next to the United Nations LRT station. It's also close to other historical places, such as Intramuros and the National Museum. More than just being a public park, it played a significant role in the history of the Philippines as it was the site of Rizal's execution. One hundred other Filipino martyrs were also executed here.
What to do in Rizal Park
Rizal Park is a good place to stroll from morning till night. A pleasant morning walk offers a chance to see locals taking an early jog or playing a friendly game of lawn tennis or chess. You can bring your own food and drinks, roll out a mat and enjoy a nice picnic. At noon, when the sun is at its highest, there are wooded areas and shady gardens you can escape to, such as the Chinese & Japanese Gardens.
In the evening, the crowd start to grow as locals and visitors gather together to enjoy the dancing musical fountain. There are plenty of food kiosks around and you can also try some street food. There are horse-drawn carriages for hire but avoid getting ripped off by ensuring you find out the standard rate ahead of time.
Best Hotel Deal Nearby - Bayview Park Hotel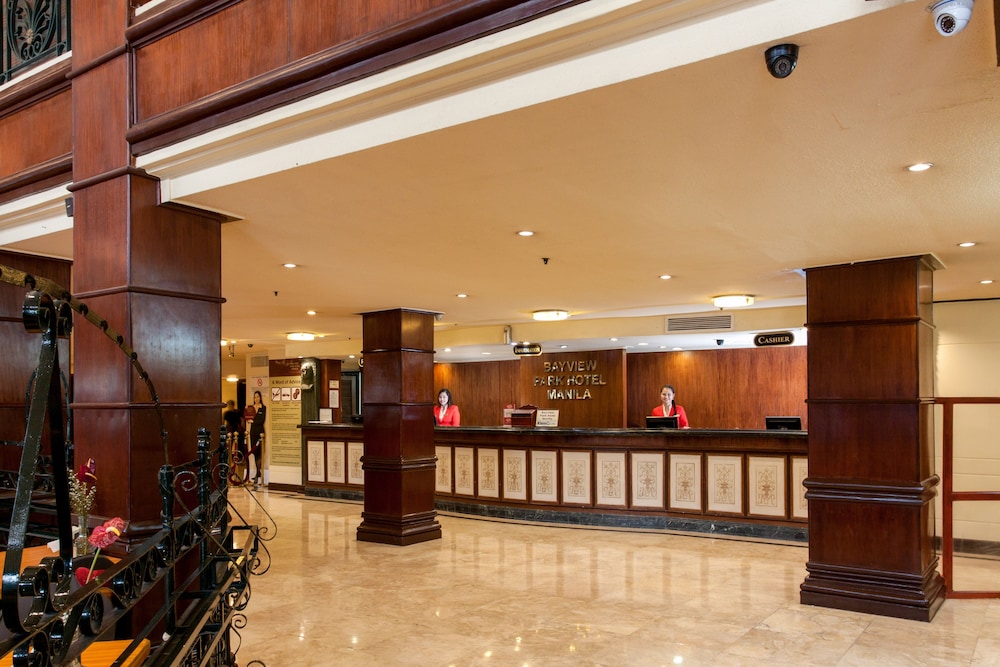 Bayview Park Hotel Manila
A variety of rooms are available for this 3-star Hotel.Careful management is applied to the 283 newly-refurbished Superior Rooms and Suites.All equipped with necessary amenities: minibar, individual temperature control panel, cable television, hotel deposit boxes, bathroom amenities and cofee or tea maker, plus a choice of a queen-sized bed or two single beds for the Superior Rooms.Prominently located at the corner of Roxas Boulevard and United Nations Avenue, the Bayview Park Hotel is appealing as the melange of the color and culture Manila truly brings.The hotel is accessible to countless art shops,galleries, trade and convention centers, malls and historicals sites such as the famous walled city Intramuros and the Rizal Park. Read More...
Rizal Park Manila
Opening Hours: Daily from 5pm to 9pm
Location: Roxas Blvd, Malate, Manila, 1000 Metro Manila, Philippines
Rate This Place:
( votes)